The Flower Girls are heading to Venus
A collection of 10,000 unique Flower Girls, generated from over 950 hand-drawn elements and stored as ERC-721 tokens on the Ethereum Blockchain.
Sold out
. Collect
Flower Girls
on
OpenSea
Carefully handcrafted over four months, and algorithmically generated by our bespoke software, the Flower Girls celebrate natural beauty, purity and diversity, raising the standards for Fine Art NFT Collectibles.
Donated to children's charities
The Flower Girls are on a mission: they journey to Venus, the ancestoral planet of all Women, supporting important charitable causes along the way, while also offering unique utility to their collectors. We want this project to be more than just NFTs – and invite you to join us on this incredible adventure.
With 950+ overall elements, and 492,778 ways to generate just the face of a Flower Girl (including eyes, noses, lips and other facial features), there are over Six Sextillion possible combinations in this collection, making it one of the most unique NFT projects to date.
Mirror, Mirror on the Wall,
Who's the Rarest of Them All?
Mirror, Mirror on the Wall, Who's the Rarest of Them All?
Each Flower Girl has a combination of multiple elements and Traits, and is displayed on one of 13 Backgrounds (including 3 Rare ones). In addition to 110 Flowers, one of the most exciting features is a choice of 12 Skin Tones – ranging from "Classical Portrait Pale" to "Dark Olive" and, of course, the "Venus Blue"…
The timelapse video below offers a glimpse into the generative Flower Magic happening behind the scenes…
100+ Flowers
Including single flowers, floral arrangements and hats.
60 Winged Companions
Including Birds, Butterflies and other Insects.
145 Facial Features
Including 12 Skin Tones, 20 types of Eyes, 40 Lips, 16 Noses, 13 Eyebrows, 26 Eyeshadows, 15 Blushes, Freckles, Beauty Marks, etc.
35 Hairstyles
Including unique Hairstyles for darker Skin Tones.
170+ Accessories & Dresses
Including 27 Masks, 10 Glasses, 23 Earrings, 37 Necklaces, 19 Neck Bands, 29 Dresses & Tops, and 27 Jabots.
Our Software allows us to automatically calculate and include the Rarity score in the metadata for each NFT and display it on OpenSea, without the need to use an external "Rarity" tool.
In addition, some Flower Girls will be even rarer than others…
17 Original Flower Girls
Each hand crafted by the artist and based on the first 17 Flower Girls ever created (in August 2021).
13 Ghost Flower Girls
An unintended glitch during a trial generation run that was adopted by our Community.
333 Rare Flower Girls
Unique elements include Butterly & Angel Wings, Venetian Masks, and Fairies!
The Flower Girls are a labour of love of Varvara Alay, an award-winning graphic designer and illustrator, whose NFT journey began in June 2021.
While Varvara is mostly known for her surrealist and abstract work, such as the Impossible Creatures collection, her secret passion has always been drawing Flowers… and Girls. In fact, the original 17 Flower Girls she created in August 2021, borrowed many features from her earlier works, some of which have been minted on Foundation.
Varvara was "born into art" – both her parents were illustrators, while her grandmother was a prolific painter. Over her 15+ year career, Varvara has illustrated children's books, board games, dresses and scarves, and everything in between.
She served as Art Director of L'Officiel, Robb Report and The Rake, while her work has also been featured in Harper's Bazaar, Esquire, Marie Claire, and other leading publications.
Since 2017, Varvara has taught BA and MA Illustration and Animation courses. Varvara also teaches creative art courses for children she founded several years ago.
To learn more about Varvara, please visit her website.
At the very heart of the Flower Girls project is our commitment to support Children – both online & offline. After all, Children are our Flowers…
Charity
20% of Primary Sales and Secondary Sales royalties are donated to a range of children's charities. Our Team, together with our Discord Community, selects and votes on a shortlist of charities that allow ETH donations via the Giving Block platform.
In the first year since launch, we raised over 207 Eth ($600K), of which 203 Eth ($592K) has already been donated to the following charities:
All donations are reported on Discord, along with Etherscan links. All USD amounts use the conversion rate at the time of donation.
NFT Art
5% of Primary Sales and Secondary Sales royalties are used to collect children's NFT Art. Our Chief Florist collects across a number of platforms (Foundation, OpenSea, etc).
To date, we have raised over 45 Eth ($170K) for our Art Fund and collected 818 artworks from 147 Artists in 43 countries. Visit the Flower Girls Art Fund
In February 2022, we launched our weekly Drawing Inspirations, where young artists depict the contributions of women to the fields of botany and other environmental sciences. All primary and secondary sales profits go directly to the artist or an organization they have chosen. Over $11,000 has already been distributed to the first 32 Artists.
We will also host an Exhibition of Children's NFT Art in Decentraland in the near future. While we hope to be in a position to collect most of the exhibited artworks ourselves, the exhibition will also help generate awareness for the young artists in the long term. The auction for any works for sale will have a twist – established "grown-up" artists (including Varvara) will donate their NFTs as bonus gifts ("incentive") for every child's work collected.
While Charity remains our key focus, we also want to make the Flower Girls' journey to Venus as exciting as possible for all involved in this project – so rewarding our collectors will always be a priority.
This Roadmap was created in close collaboration with our Discord Community and includes some of the excellent ideas our Members have proposed. We have many more exciting surprises planned – so in brief, the longer you hold your Flower Girl(s), the more special rewards & perks you will unlock.
The Dolphin Partnership
In March 2022, the Flower Girls announced a strategic partnership with Production, PR & Marketing Powerhouse Dolphin Entertainment. You can watch the video of our announcement and read about it in Variety, Decrypt and Benzinga.
Together, we plan to produce scripted and unscripted television series, books, games, music, events, and merchandise inspired by the Flower Girls collection. We will keep our Community updated on our progress.
Special Editions
20 Special Editions have been minted since December 2021 and airdropped to the Flower Girls holders, including the Christmas, Valentine's Day and International Women's Day drops. In addition, Seven 1/1 NFTs (The Flower Girls Gemstones) have been awarded to members of our community during the Flower Girls Community Awards Gala.
You can expect many more Special Airdrops, including exclusive collaborations with prominent NFT Artists and other Collections.
In 2022, we will complete our work on the Custom Flower Girls for children of our Giveaway winners and active Discord Members. Each Custom NFT will be manually created by Varvara based on the colours & elements requested by the child (or their parents). Minted separately from the main Collection, these NFTs will be named after, or dedicated to, their young recipients.
Giveaways
Since launch, the Flower Girls have already hosted multiple giveaways – of Flower Girls tokens, WhiteList spots for other projects, and unique experiences, such as our Times Square event – and will continue to do so regularly to reward our amazing Community.
Some of our upcoming raffles will include:
100 Signed Flower Girl Prints
5 Personalised video messages and gifts from the Flower Girls Team
10 Digital NFT Frame with Animated Flower Girls
5 Flower Girl Paintings by Varvara
Art Contests
We hosted our first Art Contest in December 2021, and will launch several more in 2022, with emphasis on children artists in the NFT space.
In 2023, Varvara will also launch an online Creative Art Class for children of collectors (but parents are welcome to join!).
Cross-Pollination
On her journey to Venus, each Flower Girl will cross-pollinate with other Flower Girls and produce Seeds. Seeds are a fungible token and can be used in the Seed Store to trade for art, exclusive "allow list" spots from other projects, Flower Girl merchandise and other goods and services.
Some Seeds will blossom and grow into the Second Generation of Flower Girls – as we reach Venus and set up the planet's first Flower Garden…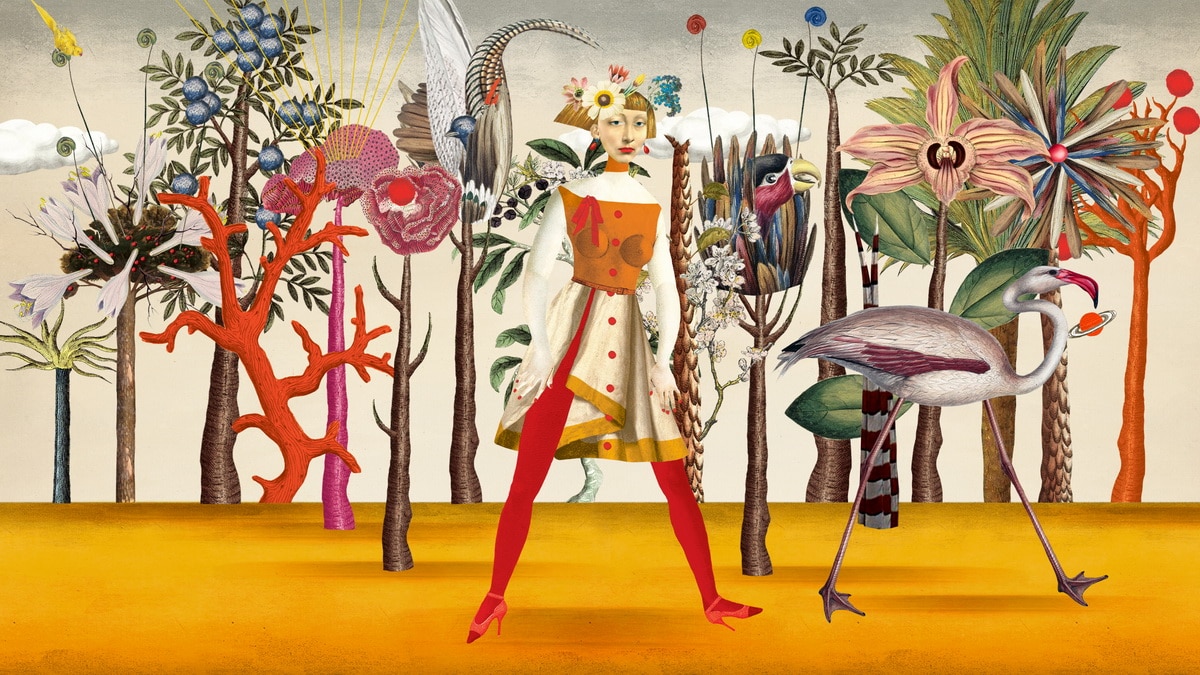 It does not end there…
We have some amazing ideas for the future of this project that did not make the list above – including an actual Flower Garden maze in the Metaverse, with wearables and other cool features! We will do our best to implement them but, at this point, we do not want to promise the Moon (after all, we are heading for Venus!) and under-deliver. Let's call that Roadmap 2.0. As for now, we focus on our journey.
And of course, as long as there are secondary sales, the Charity donations & our mission to collect Children's NFT Art will continue!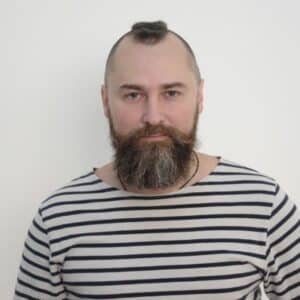 Igor
Designer & animator who manages our digital assets & keeps Varvara sane...
The Founding Members of our Community and co-creators of our Roadmap, the Botanists vote on all key decisions and features of the project.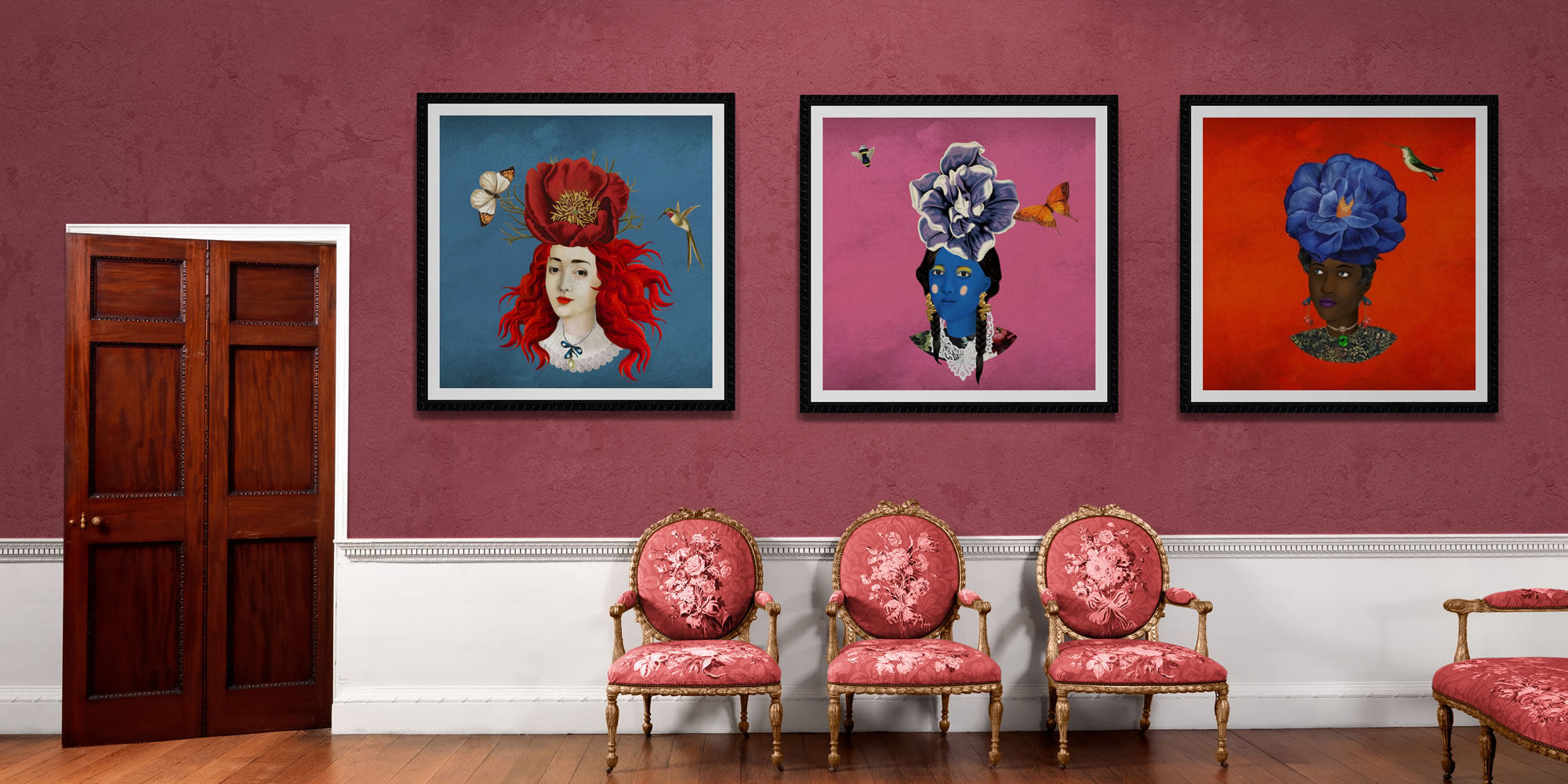 Where can I purchase the Flower Girls?
The 10,000 Flower Girls NFTs sold out on 4th December 2021. You can purchase the NFTs on the secondary market on OpenSea, as well as on Nifty Gateway (using credit card).
When were the Presale & Sale?
The Presale took place on 2nd December 2021 at 7PM PST. Whitelisted Members were able to mint a maximum of 10 NFs per Wallet at a reduced price of 0.04 ETH + Gas fees per NFT.

Our General Sale began on 4th December at 3PM PST. The general public was able to mint up to 20 NFTs per Transaction for 0.05 ETH + Gas fees per NFT. The collection was sold out in 30 minutes.

Around 500 tokens were withheld from Sale and reserved for the Team (129 tokens), key Discord Roles, early collectors of Varvara Alay's NFTs, as well as for marketing and giveaways, including gifts for Children NFT Artists we will support as part of our Roadmap.

The Artwork was revealed 48 hours later.
Where can I get more information?